A Sugar Free Heart
Esther and I are going to do this sugar free thing,
for
info click on this link :
http://www.spoonfulofsugarfree.com/sugar-free-challenge-2/june-2012/
The challenge starts today and ends on June 29.
Its a Sugar Free challenge, click on the link to learn more!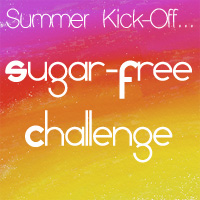 Also here is something that the blogers get ( look left).Remember to click on the link! The sugar free Challenge does not mean you can't eat fruits, you can eat things that have natural sugar like an
Apple.
Or a strawberry. But I can't eat Nutella or Stevia ( a sweetener) or SOME salad dressings. I have a challenge for YOU! Try to eat no added sugar food for ONE meal.Can you do it? Remember it's not as hard as eating no sugar for TEN days.
BYE! Abby .k.